About Us


Contact Us


Add: 5F, 7th Building, Fanshen District, Yangguang Industrial Zone, Xili, Nanshan, Shenzhen, Guangdong, China
E-mail:sembo@sembo.com.cn

Company Profile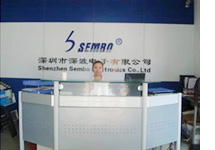 SHENZHEN SEMBO ELECTRONICS CO., LTD.
was founded in 1999. The company was certified by
ISO 9001
. As one of the greatest suppliers of surge protective components of China, we have years of experiences in product development and engineering implementation.
Commitment
Safety and quality
Technical support
Competitive price
SEMBO has been dedicated to lightning protection for over 16 years. Our products eliminate casualty of lives and loss of assets. We provide countermeasure against lightning surge including over-voltage-protective components and SPDs. We also provide consulting services to our customers who specialize in computing, networking, surveillance, industrial control, transportation, infrastructure, electric power, telecommunication and municipal facility industry. SEMBO is a leader of lightning protection in China.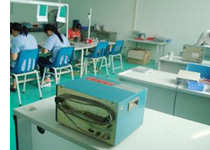 SEMBO produces and supplies a series of reliable SPD solutions. We give instructions on installation of SPDs. By request, we give comment on risk analysis as one of our techincal supports.
All SPD products have a 3-year warranty along with a liability insurance for CNY$ one million dollars covered by China Pacific Insurance (Group) co., ltd.


Quality is always first, and we value every opportunity to do business with any customer in the world.